Young Living JuvaFlex™ Essential Oil is a combination of oils that have been studied for their supportive effects on the liver and the digestive and lymphatic systems. It may also support healthy cell function.* JuvaFlex™ works well with JuvaTone® tablets and Di-Gize™ essential oil blend.
Related Posts
How To Use
For dietary, aromatic, or topical use. When using as a supplement, dilute one drop in 4 fl. oz. of liquid such as goat's or rice milk.
Possible skin sensitivity. If pregnant or under a doctor's care, consult your physician. Dilution recommended for both topical and internal use. Dilute before using on sensitive areas such as the face, neck, genital area, etc. Keep out of reach of children. Avoid using on infants and very small children.
JuvaFlex Essential Oil Ingredients
Young Living kits containing juvaflex essential oil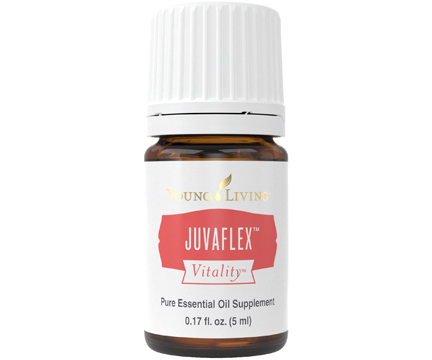 See JuvaFlex Vitality
Same premium oil.
Different label for use as
DIETARY SUPPLEMENT.
* This statement has not been evaluated by the Food and Drug Administration. This product is not intended to diagnose, treat, cure or prevent disease.