Young Living rosemary essential oil (Rosmarinus officinalis CT cineol) has a fresh, herbaceous, sweet, slightly medicinal aroma. Found in 24 Young Living products.
Related Posts
Botanical Family: Lamiaceae
Plant Origin: Tunisia, Morocco, Spain
Extraction Method: Steam distilled from leaves
Key Constituents:
1,8-Cineole (Eucalyptol) (38-55%)
Camphor (5-15%)
Alpha-Pinene (9-14%)
Beta-Pinene (4-9%)
Camphene (2.5-6%)
Borneol (1.5-5%)
Limonene (1-4%)
ORAC: 330 µTE/100g
How To Use
Caution: Keep out of reach of children. If you are pregnant, nursing, taking medication, or have a medical condition, consult a health professional prior to use.
BLENDS containing rosemary essential oil
NUTRITIONAL PRODUCTS containing rosemary essential oil
PERSONAL PRODUCTS containing rosemary essential oil
Morning Start Bath & Shower Gel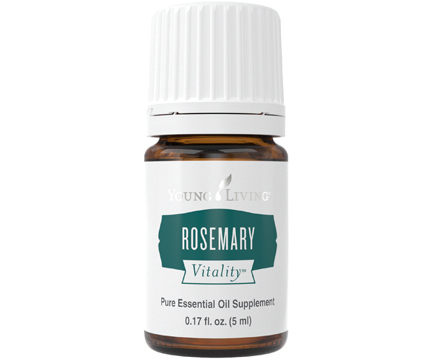 See Rosemary Vitality
Same premium oil.
Different label for use as
DIETARY SUPPLEMENT.
* This statement has not been evaluated by the Food and Drug Administration. This product is not intended to diagnose, treat, cure or prevent disease.