Young Living ginger essential oil (Zingiber officinale) supports a healthy lifestyle regimen*. Ginger has a warm, energizing aroma that can be added to Ortho Sport® massage oil after workouts.
Recent Posts
Related Posts
Botanical Family: Zingiberaceae
Plant Origin: India, China
Extraction Method: Steam distilled from rhizomes/root
Key Constituents:
Zingiberene (30-40%)
Beta-Sesquiphellandrene (8-19%)
1,8-Cineole (Eucalyptol) + Beta-Phellandrene (4-10%)
AR Curcumene (5-10%)
Camphene (5-9%)
ORAC: 992,571 µTE/100g
How To Use:
Diffuse, directly inhale, or apply topically
 Caution: Keep out of reach of children. If you are pregnant, nursing, taking medication, or have a medical condition, consult a health professional prior to use. If contact with skin occurs, avoid direct sunlight or UV rays for up to 12 hours.
BLENDS containing ginger essential oil
NUTRITIONAL PRODUCTS containing ginger essential oil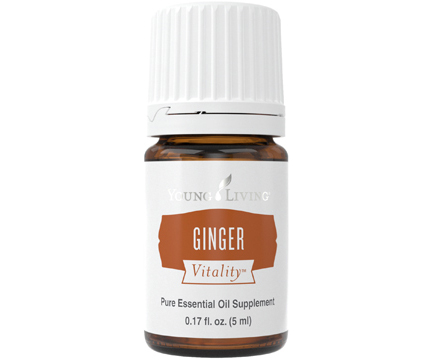 See Ginger Vitality
Same premium oil.
Different label for use as
DIETARY SUPPLEMENT.
* This statement has not been evaluated by the Food and Drug Administration. This product is not intended to diagnose, treat, cure or prevent disease.