Young Living GLF™ Essential Oil is a blend of powerful oils. Diluted in a 1:1 ratio with vegetable oil, GLF can be applied topically over the liver or on Vita Flex points on the feet.
Related Posts
How To Use
For topical use, dilute 1 part GLF™ with 1 part vegetable oil (e.g., olive oil, V-6™ Enhanced Vegetable Oil Complex). Apply 4-6 drops over liver or on Vita Flex points on the feet. Avoid contact with eyes.
Caution: Possible sun/skin sensitivity. Keep out of reach of children. If pregnant or under a doctor's care, consult your physician. Keep in a cool, dark place.
GLF Essential Oil Ingredients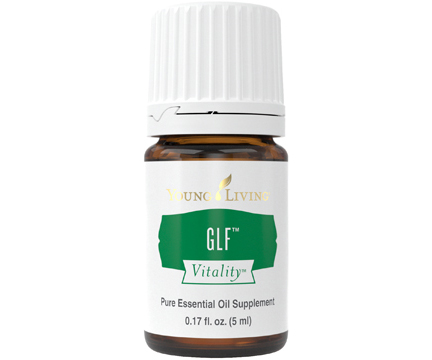 See GLF Vitality
Same premium oil.
Different label for TOPICAL use.
* This statement has not been evaluated by the Food and Drug Administration. This product is not intended to diagnose, treat, cure or prevent disease.